Welcome to the Usk Ministry Area website.
Whoever you are, whatever your background we welcome you and we look forward to meeting you in person.
We are a group of eight worshipping communities in and around Usk and the surrounding Monmouthshire countryside.
We are part of the Diocese of Monmouth in the Anglican Church in Wales and the area we cover stretches from Gwehelog in the north, down the A449 to just above Catash in the south, from Llandegfedd Reservoir in the west, across almost to Devauden in the east.
We love to welcome new people into our church and local communities and are committed to building God's Kingdom of love and peace and to serve those who live, work in and visit this beautiful part of the Wales.
Here on our website you will find information about our regular services and events in our eight church buildings and we look forward to welcoming you to any of these.
Our church buildings are beautiful, tranquil places for quiet and reflection and are of considerable historical and architectural importance. Whether it's stained glass, organ music, wall paintings or local history you will find something to interest you in one of our fine buildings.
Pastoral matters including baptisms, weddings and funerals:
For Usk & Gwehelog please contact : Rev'd Kevin Hasler (day off – normally Friday)
telephone: 078 3679 5753
email: 
For Llanbadoc and Llangybi please contact: Rev'd Pamela Love
telephone: 01633 450347
email: 
For Coed-y-Paen, Tredunnoc and Llantrissent please contact: Rev'd Graham Opperman
telephone: 01633 450811
email: 
For Gwernesney, Llangwm and Wolvesnewton please contact; Rev'd Bob Greenland
telephone: 01291 650231
email: 
If you cannot find what you are looking for please contact one of the team – details are here
Services and Events
Wednesday April 10

Wednesday April 17

Wednesday April 24

Thursday April 25

Friday April 26

Saturday April 27

Sunday April 28

Monday April 29

Wednesday May 1

Thursday May 2

Friday May 3

Sunday May 5

Wednesday May 8

Thursday May 9

Friday May 10
Questions about Gift Direct Answered Do I have to pay tax in order to use the scheme? No you don't have to pay tax, you can just choose to make your donations via Direct Debit and instruct us not to reclaim tax. You should clearly mark your form if this is the case. Do I…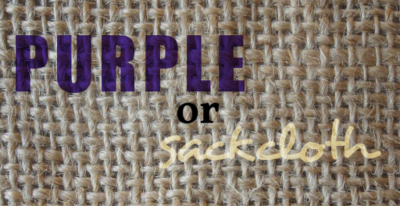 Introduction to the Season of Lent Lent is a solemn observance in the liturgical year of many Christian denominations, lasting for a period of approximately six weeks leading up to Easter Sunday. In the general Latin-rite and most Western denominations Lent is taken to run from Ash Wednesday to Maundy Thursday (Holy Thursday) morning or…
Getting married in church is personal, meaningful, spiritual and beautiful, just as you want it to be.
A church is so much more than simply a venue for your wedding. Unique and special things become part of your marriage, on the day itself and beyond; so here are some of the reasons to choose one of the beautiful church buildings in the Usk Ministry Area for your wedding.