The Bishop writes…..
13th July 2018
Dear Friends,
 Last weekend was a momentous occasion for the Diocese as we launched the new Archdeaconry of the Gwent Valleys and licensed the Venerable Sue Pinnington into her new role as Archdeacon.  Once again, welcome Sue!
I want to thank everyone at the Cathedral who made the day a special occasion and many of our visitors commented on the quality of worship and the warm Welsh welcome!
As one of her first duties, Archdeacon Sue accompanied me on our first visit to the Hospice of the Valleys, which is situated in Ebbw Vale. The Hospice offers palliative care to the terminally ill in the Blaina Gwent area. While they have a care unit in Ebbw Vale, the nurses and team care for many patients in their own homes. Advances in medicine mean that the majority of patients can end life surrounded by their loved ones in familiar surroundings, a much more comforting prospect. Sue and I met the whole of the team including Sue Kent, Chair of Trustees, and were impressed with the enthusiasm, care and commitment all staff had to the service of others.
I am honoured to have been asked to become a Patron of the Hospice of the Valleys and we wish them every blessing in their valuable work. For more information about them, please visit their website. http://hospiceofthevalleys.org.uk/.
 Archdeacon Ambrose
Archdeacon Ambrose has informed me that his brother David died yesterday. Our thoughts and prayers go to Ambrose, Pixie, and Sue, David's wife. May he rest in peace and rise in glory.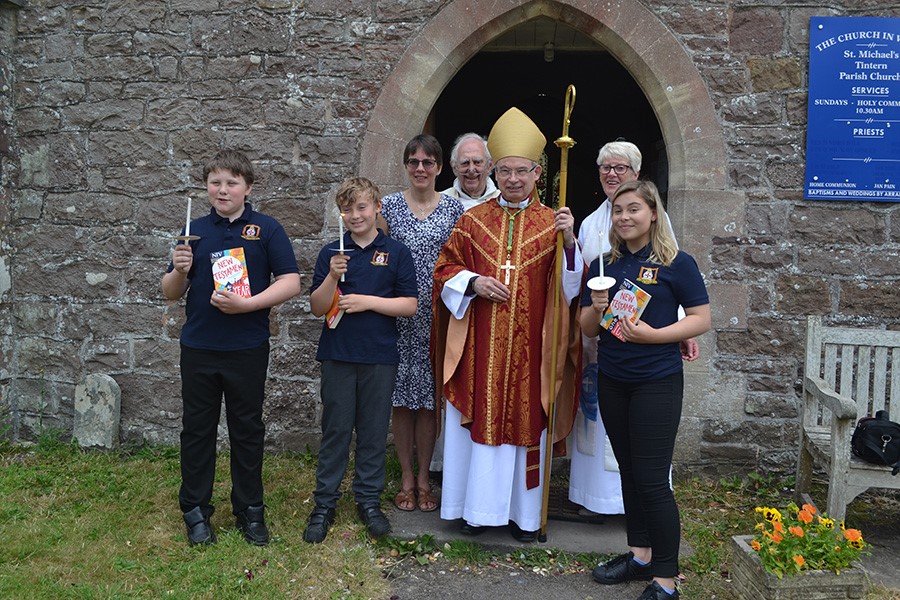 Archdeacon Sue
 If you need to contact Archdeacon Sue, please use the following contact details: The Vicarage, Twyn Road, Abercarn, Newport, NP11 5GU. Her telephone number and email address are as follows: 01495 449946 and .
Please be aware that there may be a delay in reply if you contact Archdeacon Sue on a Friday as it is her day off.
Next Week
Please note that I am out of the office next week, spending time with family in Norway, but the office will be open as normal. I will action any emails upon my return.
For Our Prayers
We give thanks for all who are involved in palliative care in South Wales. We remember especially St Davids Hospice and the Hospice of the Valleys.
We pray for all who work with the terminally ill in our local hospitals, surgeries and day centres.  We also remember the clergy and lay teams who offer support for the dying.
GDPR Statement for Clergy from The Bishop's Office
The Bishop's Office takes Data Protection seriously. Information on how your data is held and how it is processed can be found at: https://www.churchinwales.org.uk/privacy-notice.
 With Every Blessing,
Bishop Richard